THE SALLY PORT IS CLOSED
The Knights of the Round Table (KoRT) have fought valiantly against New Pacific Order (NPO), but have voted to leave the field of battle bloodied under the following peace terms.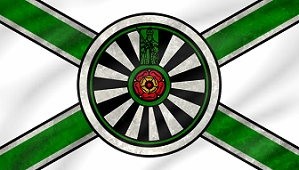 1. KoRT admits defeat to NPO.
2. KoRT nations to cease aiding members of alliances engaged in hostile activities with Pacifica and/or her allies until such a time that said hostilities are concluded.
3. KoRT agrees not to re-enter the ongoing conflict.
4. War concludes at the end of March. (No new wars declared when CN time reaches April 1st. Existing wars to be peaced out at this time.)  
For the Knights of the Round Table:
Knights of the Grail,
Knight-King
 
Mordred,
Knight-Heir
For New Pacific Order:
Lord of Darkness,
Emperor of the New Pacific Order
Prophet of Orion
Shadow of the Order

Jesse End,
Imperial Regent of the New Pacific Order

Dan100, Gumpper, & Nemphesis,
Imperial Officers of the New Pacific Order